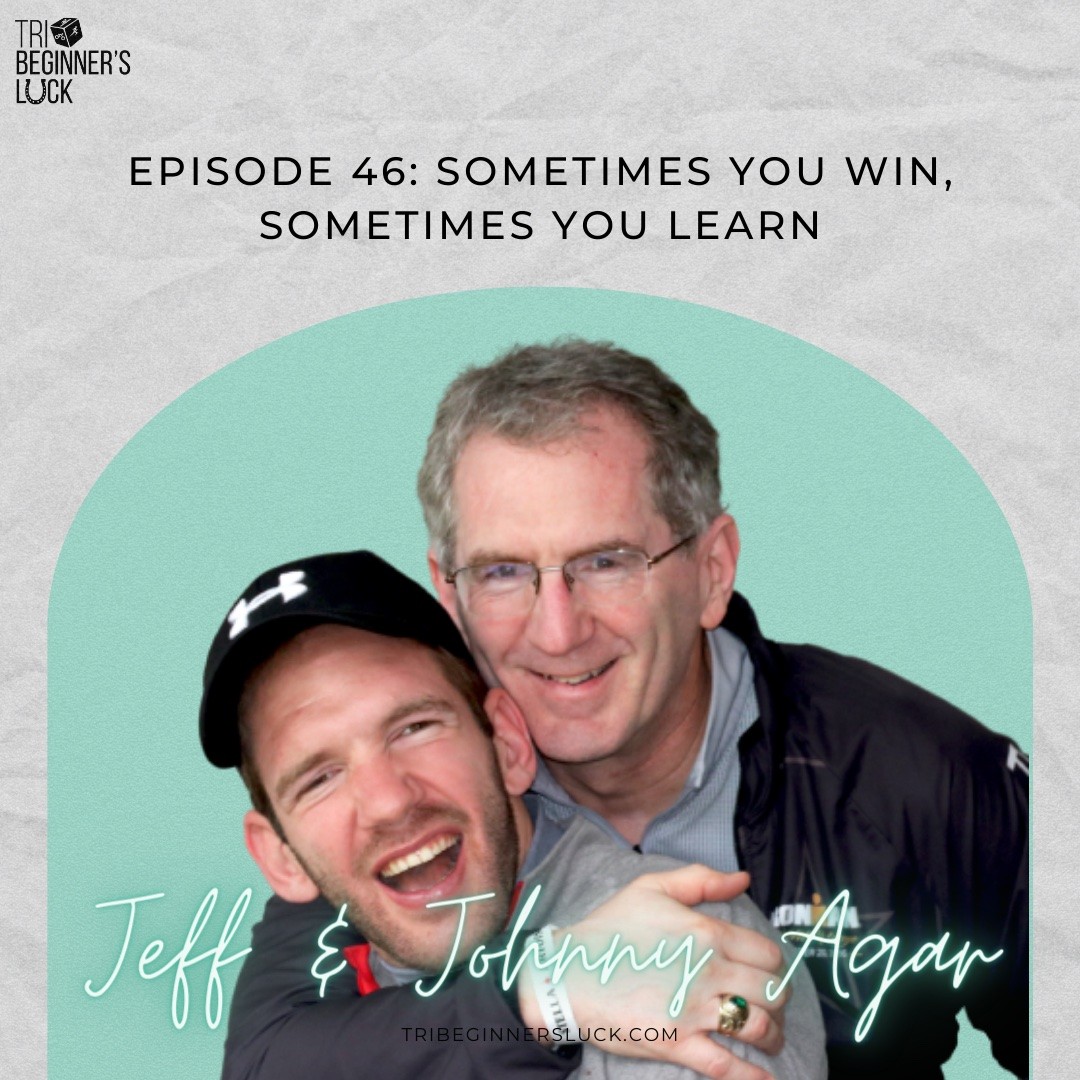 Just like that, we are back.  This season is about overcoming, and let's be real, whenever you tri, you learn to overcome. 
On this episode,  we have a Father-Son duo, Jeff and Johnny Agar, who have been overcoming odds all of Johnny's life.  Despite doctors telling Johnny, he would never be able to walk or talk, Johnny chooses life without limits. He overcame the odds and completed his first Ironman in September 2022.  
This episode will have you laughing, dancing, and perhaps have your eyes sweating.  To learn more about Johnny and to purchase his book: "The impossible Mile: The Power In Living Life One Step At A Time," visit www.Johnnyagar.com.
Don't forget to leave a review, share it with your friends, and Follow Tri Beginner's luck on Twitter, Instagram, and Facebook.  And send any questions or feedback you have to  imreadyto@tribeginnersluck.com.  
 Let's Tri this!