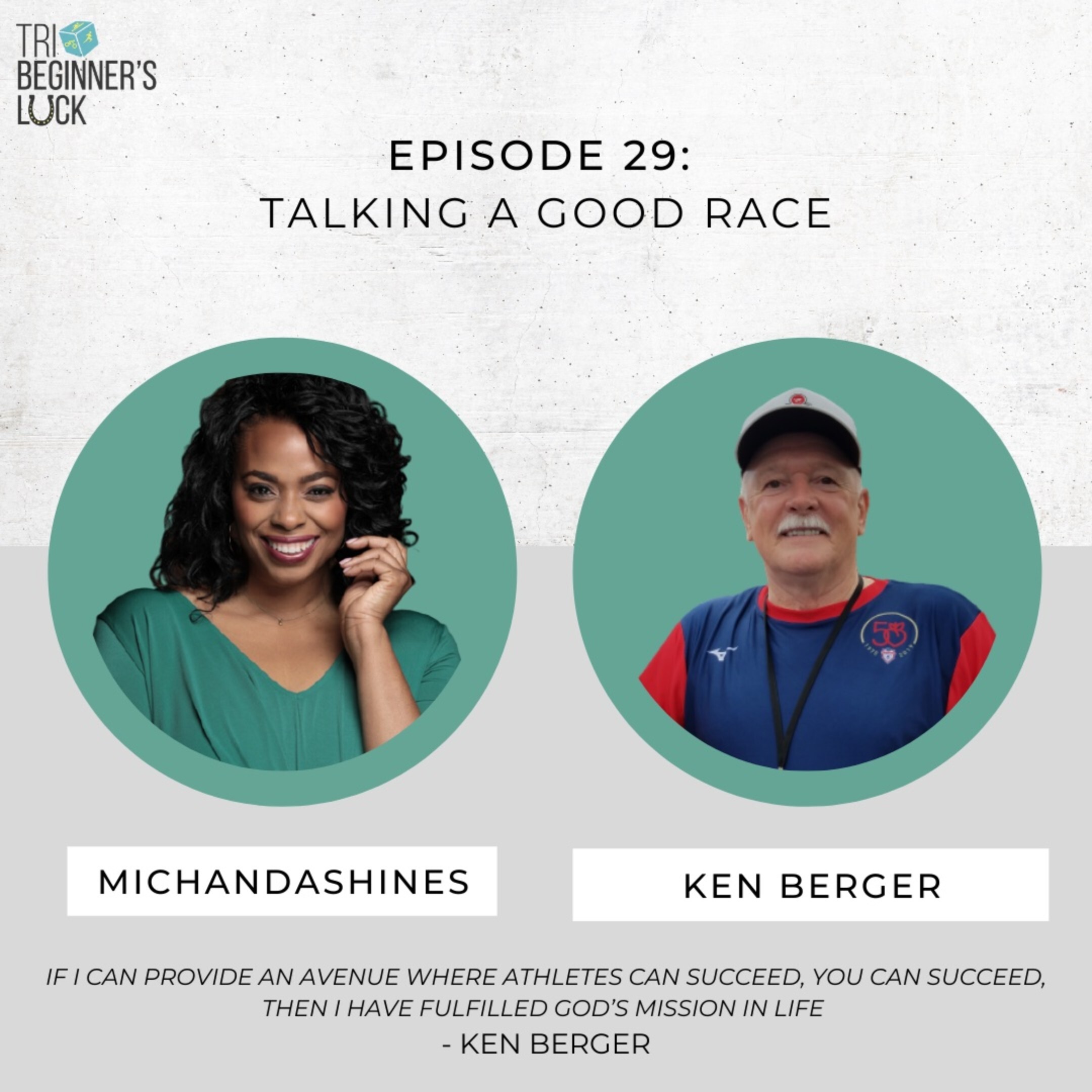 Some talk a good game and some talk a good race.  Ken Berger can do both!  As a former collegiate athlete,  a triathlete, and a race announcer, Ken knows how to bring the energy to a race.  
Where do we begin with Ken's extensive career?  When he was a beginner triathlete of course! As a Captain in the US Marines stationed in Pensacola, Florida the triathlon bug bit him.  He was an early participant in some of triathlon's most classic races, such as the Bud Light tri-series, and announcing Olympic races. 
At 71 years young, Ken Berger is still at it, bringing his years of experience to be better than ever.  During our conversation, you'll hear some amazing stories and learn some triathlon history.  
Ken loves to teach and mentor as he shares his gifts with others.  Michanda, the host of  Tri Beginner's Luck, has had the privilege of studying under his mentorship.  Ken has always been ahead of his time and for that, we honor his contribution to ensuring access to announcing and welcoming diversity with open arms.  Without Ken, we might not even have a Tri Beginner's Luck podcast!  
Don't forget to leave a review, share it with your friends, and Follow Tri Beginner's luck on Twitter, Instagram, and Facebook.  And send any questions or feedback you have to  imreadyto@tribeginnersluck.com.  
Cheers to defying the odds and being trailblazers,  Let's Tri this!